Help rewrite the end of the Climate Crisis story
Today's children will suffer weather effects their grandparents could not imagine

How are you leveraging your Skills, Passions, Assets and Networks in 2023 and beyond?
Join us
…as we help empower people and organizations to maximise their climate impact and opportunities…
and accelerate the transition to a regenerative future.
Become a founding member at no cost, by joining now.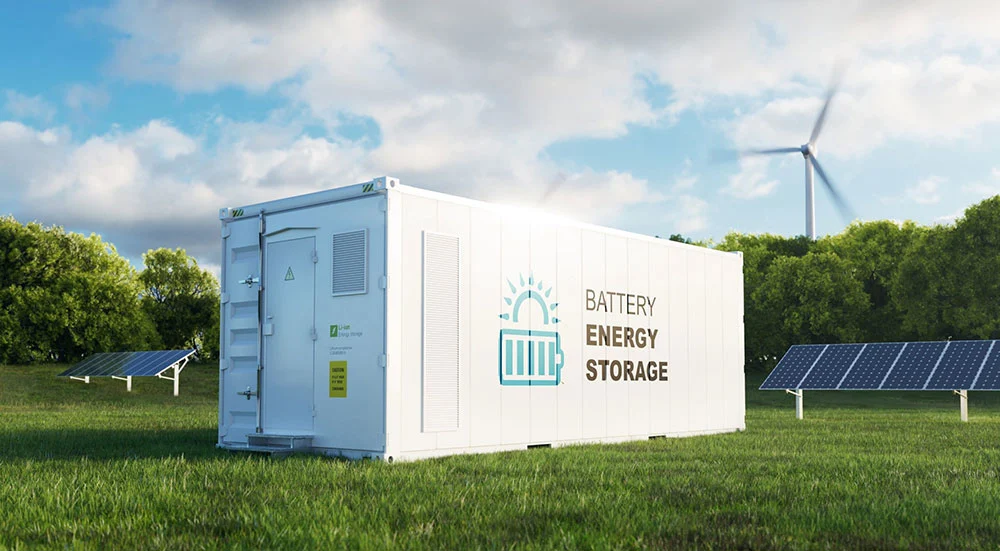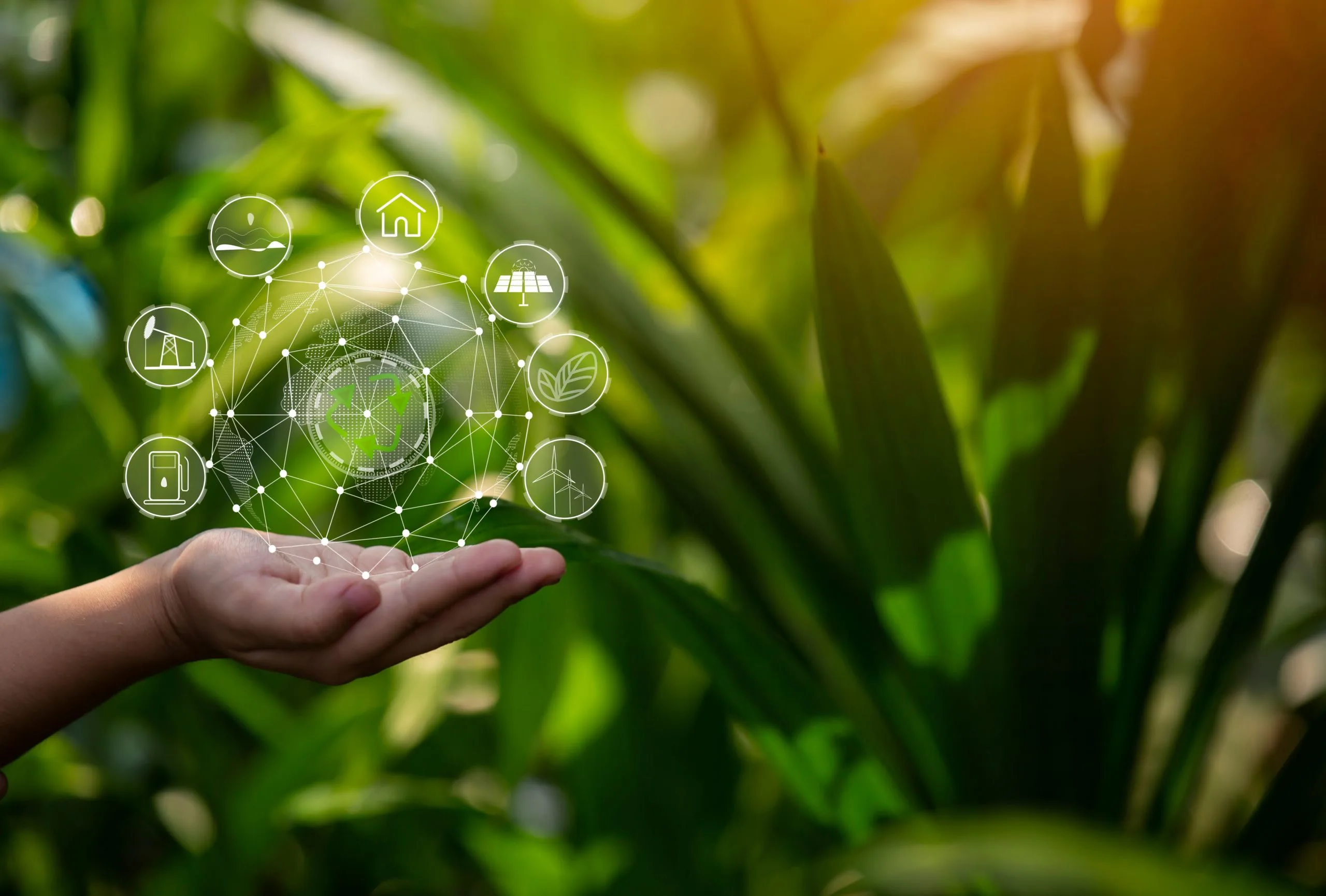 We are building
a global network of climate solutions ecosystems
that raise ambition and deliver hope.
We make it easy for you and others to PLAN, ACT and DO Climate Solutions.
Our S.P.A.N. framework (Skills, Passions, Assets and Networks) can help you maximise your impact
We are enabling people and organizations to best leverage their skills, passions, assets and networks to create a social tipping point…
…so that climate solutions are implemented with greater speed and scale in communities around the world.
Whether it's
Food Waste in Victoria
Solar Microgrids in Bangladesh
Regenerative Agriculture in Jamaica
and tens of thousands of other local Climate Solutions ecosystems around the world.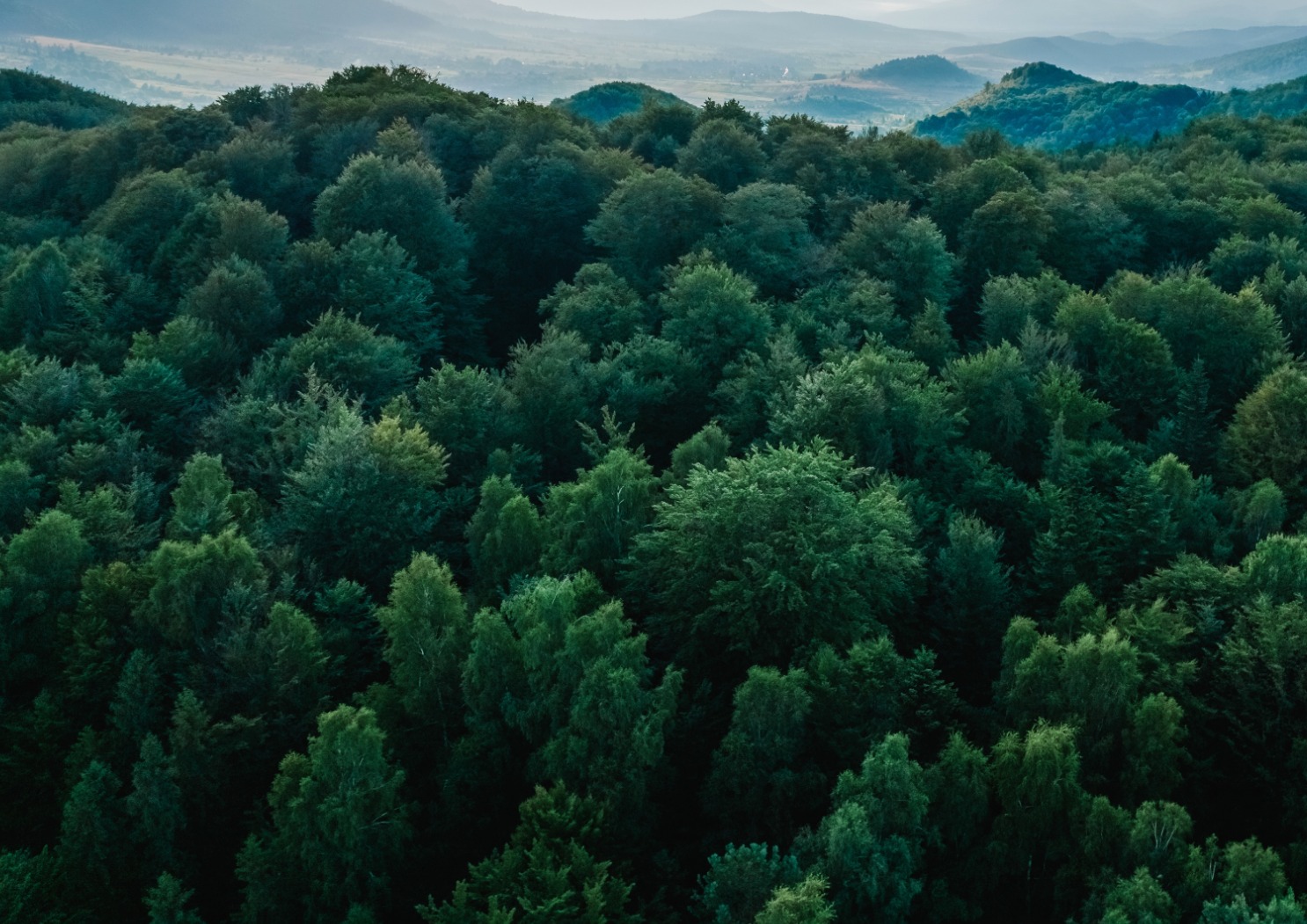 Join Free now as a Founding member
Maximise your impact and opportunity
We also have hundreds of part time sweat equity roles now.
We are now hiring and assembling a 'dream team' of talent and purpose with 40% of the company on offer through our Employee Share Option Plan.
Business Model
We are a platform business that acts as an intermediary, connecting stakeholders in climate solutions ecosystems for more than 300 solutions and 500 regions. We are starting with Food Waste In Victoria.
Each ecosystem creates value for our stakeholders and in the process helps flatten the greenhouse gas curve and generates multiple streams of revenue including targeted advertising on our network of directories and spaces. It's a 'freemium' model. It will always offer substantial free services but in early 2024 we will offer premium services bundled with shares when we launch our first crowd equity funding campaign. Prior to that we have advance entry opportunities for angel investors.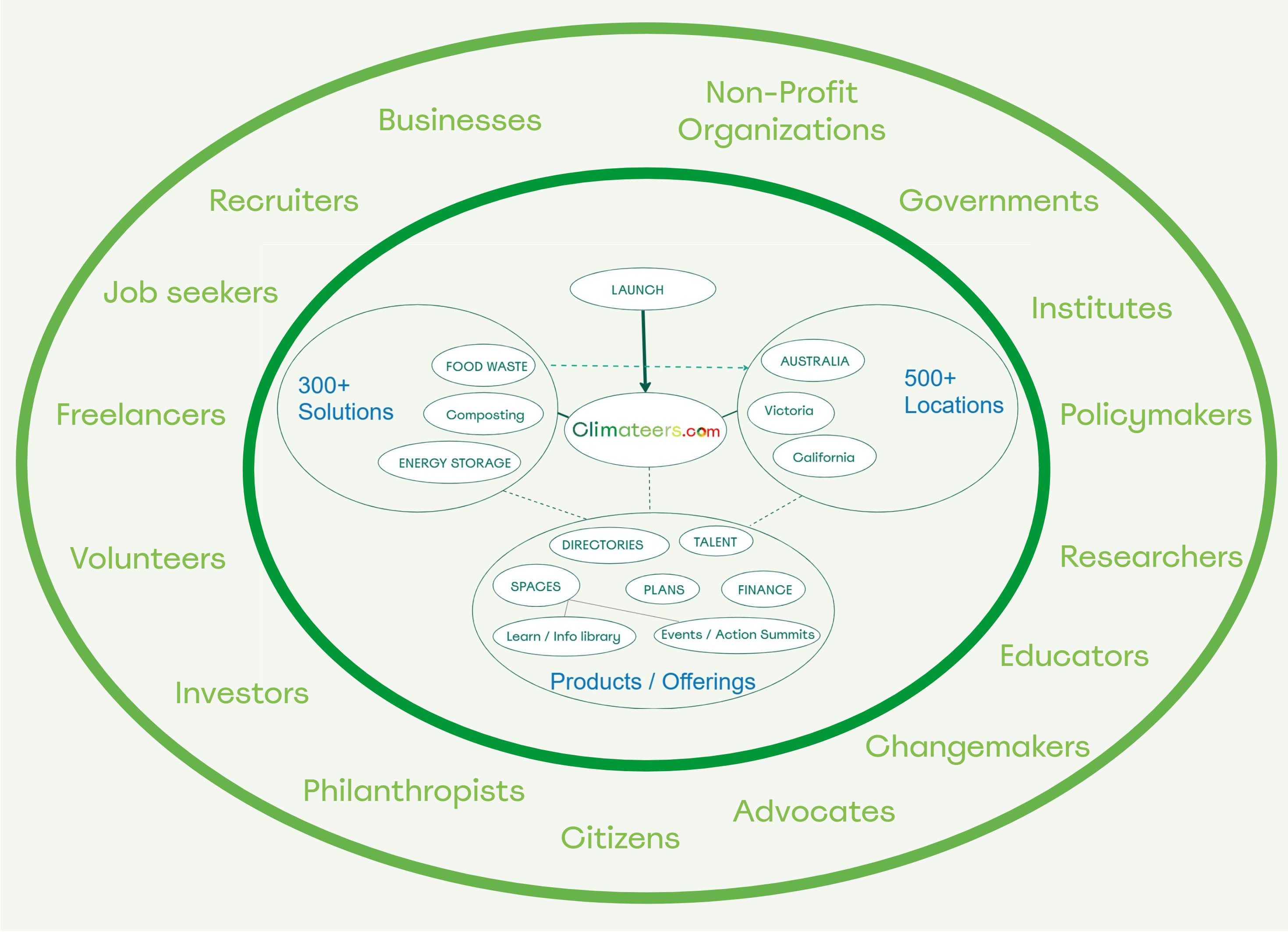 Our Climate Directories and Ecosystems provide the visibility of the stakeholders in each ecosystem.
We are starting with Food Waste in Victoria, then San Diego and will expand from there to build our network of local and global directories.
Our Collaboration Spaces bring people together and build tribes of mission-aligned and purpose-driven Climateers working to accelerate the implementation of climate solutions.
Our 'spaces' act as online learning, meeting and marketplaces.